Carpet Care Tips
There are many aspects of carpet care, including regular vacuuming. Routine vacuuming removes soil that slipped through entry mats. Vacuuming is the most important aspect of carpet care, as it minimizes the amount of soil that can affect the appearance of your carpet. Vacuums come in many different types, so you should choose the right one for your needs based on the soil type, traffic level and area of the house.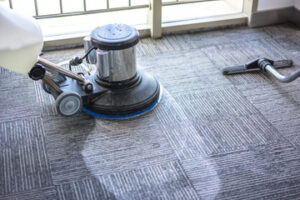 If you want your carpet to look its best, choose Carpet Care. Certified technicians know the latest cleaning methods and equipment and are knowledgeable in the construction and fiber of carpets. They also know which chemistry is best for cleaning specific types of carpets. And if you want to avoid using products with soap residue, consider hiring a professional cleaner. The Seal of Approval is a seal of quality that indicates that a company uses only effective cleaning solutions.
You should vacuum your carpet at least once a week, especially in high-traffic areas. If you have pets, you may want to vacuum more frequently. If you can, vacuum the floor on a daily basis to avoid stepping into the pile. Ensure that you are using a vacuum cleaner that has a rotating brush. Vacuuming frequently will reduce the amount of dust and soil on your carpet. A vacuum cleaner that has a brush with a rotating head is best for carpets with shag styles, because they may wrap around the rotating brushes.
If you want a truly effective carpet care program, you should use a product with low-moisture encapsulation properties. This type of carpet care system can prevent the formation of sticky chemical residues and soils. And it works without damaging the environment or your budget. If you're looking for a cost-effective way to keep your carpets looking new, try a product that will last for up to three years. It's worth the investment.
Spots may be difficult to clean because they can be permanent. Bleach and other household products can cause permanent damage to carpet. Some detergents, oven cleaners, drain openers, and pesticides can damage your carpet. Some plant foods are also a potential threat. Some acne medication can damage your carpet permanently. In such cases, you can simply use water to blot the spill with white paper or a cloth towel. It won't affect the fibers, but it may transfer ink to your carpet.
Whether you choose to clean your carpet yourself or hire a professional to do it for you, it is important to maintain it properly. Proper care can improve productivity, dry time, and minimize your overall cost. Following a proven carpet care program can help you avoid mistakes that can damage your carpet and reduce your costs. You should be aware of the four-step program to follow for the best results. The four-step program includes preventative cleaning, daily cleaning, interim cleaning, and restorative cleaning. In addition to this, it also covers ways to avoid common mistakes.
In addition to regular vacuuming, it is also important to have professional steam cleaning done on your carpet. The frequency of this service depends on traffic and conditions. For a typical household, a steam cleaner should be used once every 12 to 18 months. Professional cleaning is highly recommended after every ten to twelve months, depending on the traffic volume and number of people in the household. A hot water extraction system is the best method, because it removes oils, dirt, and grease that promotes soiling.
An absorbent pad method is also recommended. It uses an absorbent compound that is applied to the carpet surface. Then, a powerful brushing system removes the soiled compound. Another technique is called bonnet cleaning. Bonnet machines have a spinning pad soaked in cleaning solution that is brushed into the carpet's fibres with a soft bristle brush. These methods are good for maintenance cleaning and commercial use. For carpets that are not cut pile, however, a bonnet cleaning process is the best option.
Before you start vacuuming and cleaning your carpet, you should first remove any loose dirt that's lodged in the fibers. You should also make sure to remove any rust-spots or stains caused by metal legs on furniture. Avoid walking on a wet carpet for as long as possible, as this will attract more dirt and allow it to stay damp for a longer period of time. A damp carpet is also a breeding ground for bacteria and mold, so it's important to avoid walking on wet carpets for at least six to twelve hours.